Lundi 7 mai: Présentation studio par Studio Team 2
Photographie en grec signifie écrire avec la lumière.
Voulez-vous apprendre à écrire avec votre propre écriture dans le studio?
Alors venez à la présentation studio de «Studio Team 2» le lundi 7 mai à 20h30 où vous aurez la possibilité de voir les capacités de notre studio rénové.
Nous voulons seulement vous mettre l'eau dans la bouche et si vous le souhaitez vous pourriez vous inscrire à des cours qui vont suivre.
Nous nous attendons pour une démonstration de:
Photo portrait de "Miss Monde"
Photo de l'objet de "High Flyer"
Repro photo de "3D", livres etc.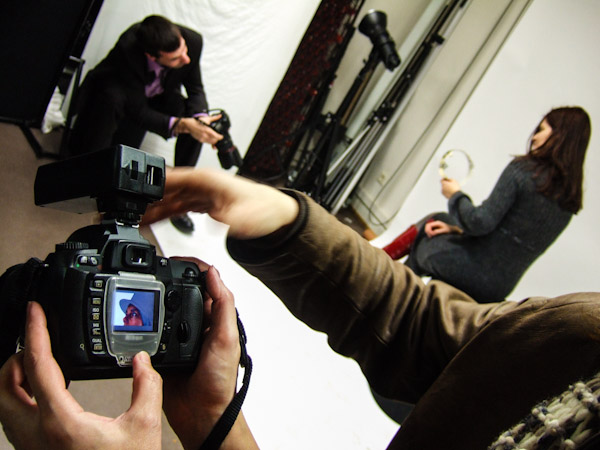 Photography in Greek means writing with light.
Want to learn to write in your own handwriting in the studio?
Then come to the full evening show on Monday the 7th of May at 20:30, where you'll be able to see the capabilities of our renovated studio.
Studio Team Two just wants to wet your appetite and if you wish you could enroll in the upcoming courses of safety and care.
«Studio Team 2» will give a full evening studio show with examples of its future potential in:
Portrait photo of «Miss World»
Object photo of «High Flyer»
Repro photo of «3D», books etc.
«Studio Team 2» (Pierre & Fotini)