Exposition "Chemins"
On Monday 16th January, the vernissage of the latest exhibition by members of CIEL took place at the Office of Publications of the European Union in rue Mercier, the Office having once again kindly agreed to be host to our annual exhibition. Eighteen CIEL photographers explore the theme of "chemins" with very varied approaches and interpretations.
"A travers ce thème, chaque auteur exprime ses voyages réels et imaginaires, ses visions et attentes, ses perceptions personnelles" – Dirk Stockmans (President CIEL)
If you would like to visit the exhibition you can arrange to do so by contacting Willem van Gemert (+352 621 213368). For those who cannot, never fear, an online virtual 3D edition of the exhibition will be coming shortly. For more photos from the vernissage head on over to the gallery, courtesy of Jean-Baptiste Bertrand.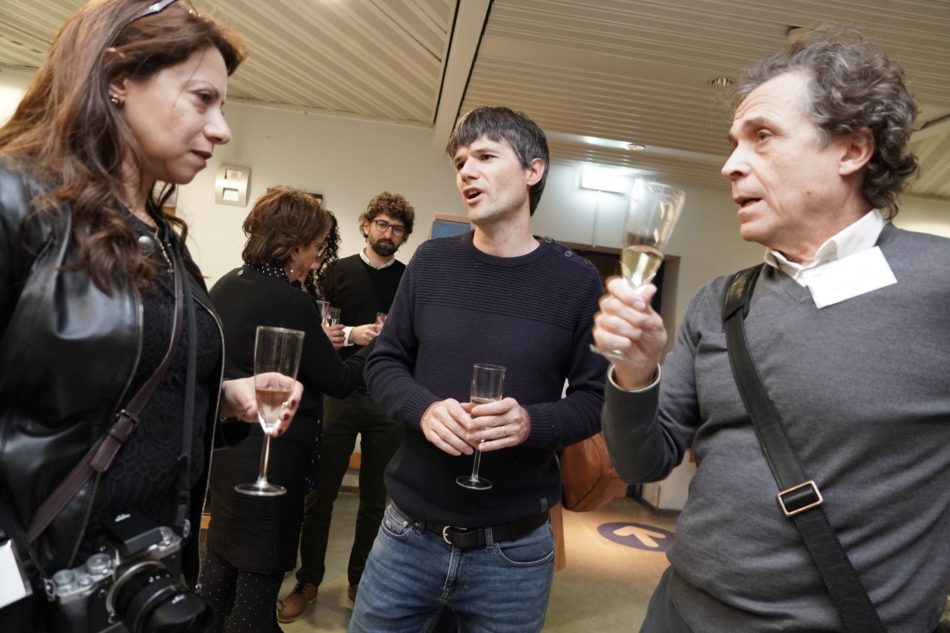 Exhibiting Photographers: Adrien Allard, Myriam Barbara-Ziadé, Gérard Beckers, Jean-Baptiste Berrtrand, Jonas Byström, John Donaldson, Joseph Emile, Almyra Knevel Persson, Anne-Sophie Kopper, Catherine Landuyt, Magali, Thelma Naegele, Luis Pardiñas Béjar, Jacques Raybaut, Dirk Stockmans, Marie Therese Truong-von Rohr, Willem van Gemert, Monique Youakim Elia